Veterinary Drugs
The laboratory analyzes the residues of veterinary drugs in food and dairy products using highly precise methodologies in compliance with European Union requirements. It is equipped with the latest international instruments (LC MSMS) and has qualified staff for running tests according to the latest international analysis methods.
Testing Services:
1. Nitrofurran compounds (AOZ, AMOZ, AHD, SEM) in honey, eggs, fish and animal tissues.
2. Hormones (progesterone, testosterone, zeranol, and trenblone acetate) in animal tissues, food additives and herbs.
3. Chloramphenicol (CAP) in honey and animal tissues.
4. Antibiotics (sulfonamides, tetracycline, macrolides, Fluoroquinolones, and Trimethoprim) in milk and animal tissues.
5. Ractopamin (RAC) in animal tissues.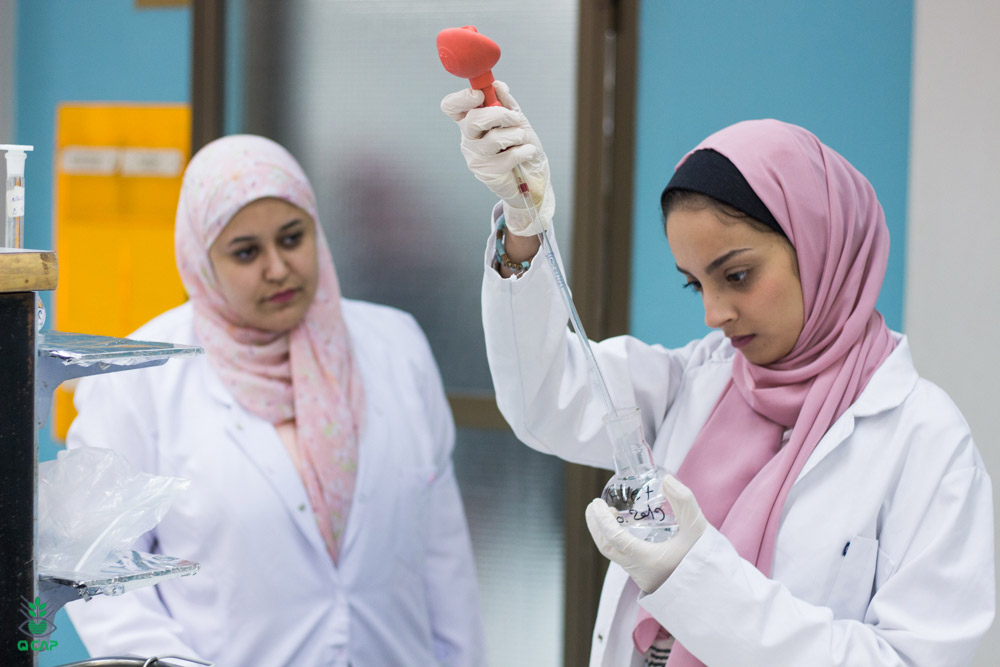 Staff
Dr. Lamia Abdo Riad – Head
Dr. Nermine Mohamed Abdel Fattah Gad – Deputy