is carrying out proficiency testing provider services from 2009 according to ISO/IEC 43 guide as a part of Central Laboratory of Residue Analysis of Pesticides and Heavy Metals in Food.
In 2017, the quality assurance system had been updated to fulfill the requirements of the international standards ISO/IEC 17043: 2010based on the internal decision of the QCAP.
QCAP-PT provider has a major function in organizing and carrying out the proficiency test programs in the fields of chemical and microbiological food testing analyses.
It has been accredited according to the international standard ISO/IEC 17043: 2010 since June 2018 for providing proficiency testing samples for food and water chemistry and microbiology besides swab samples.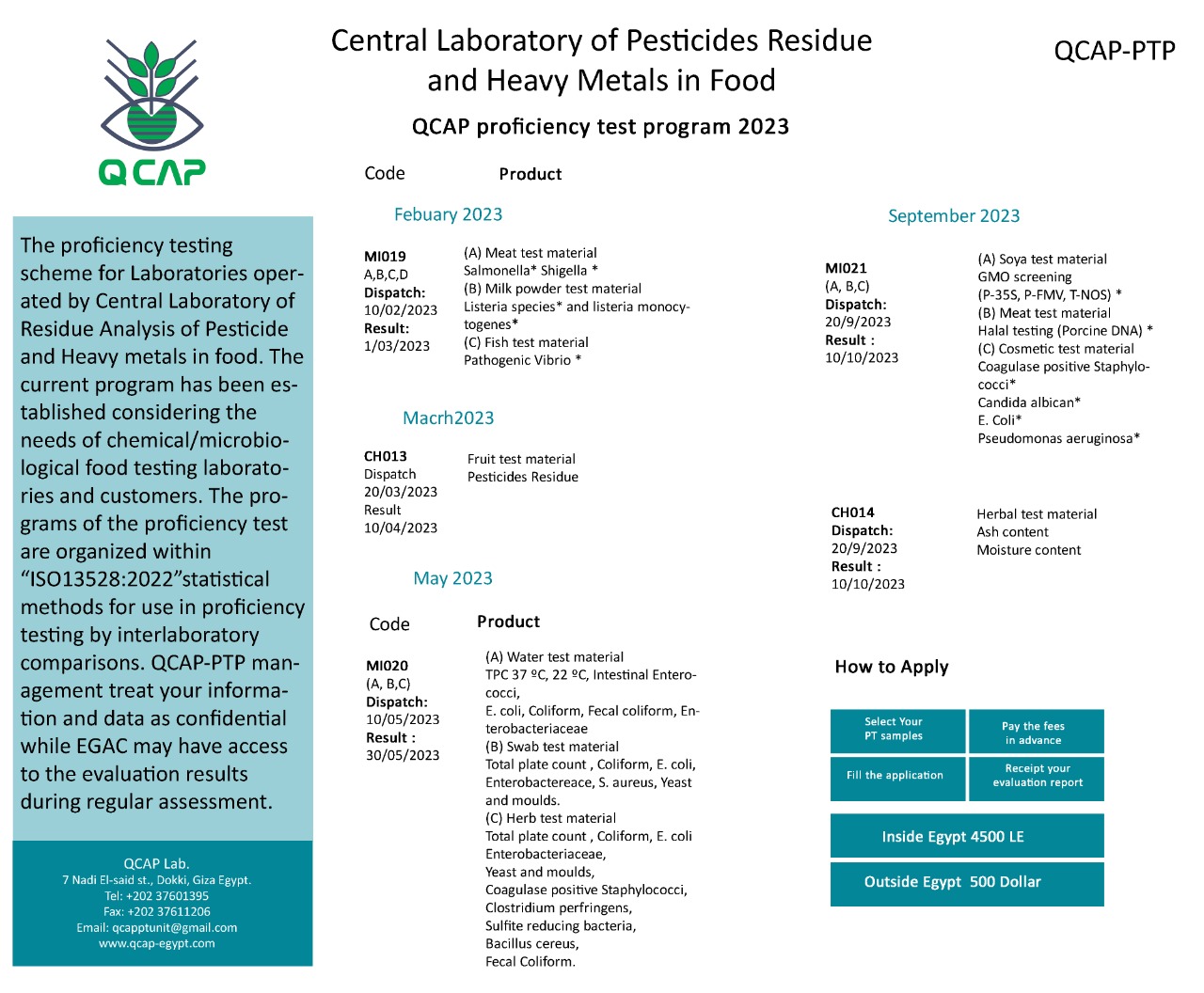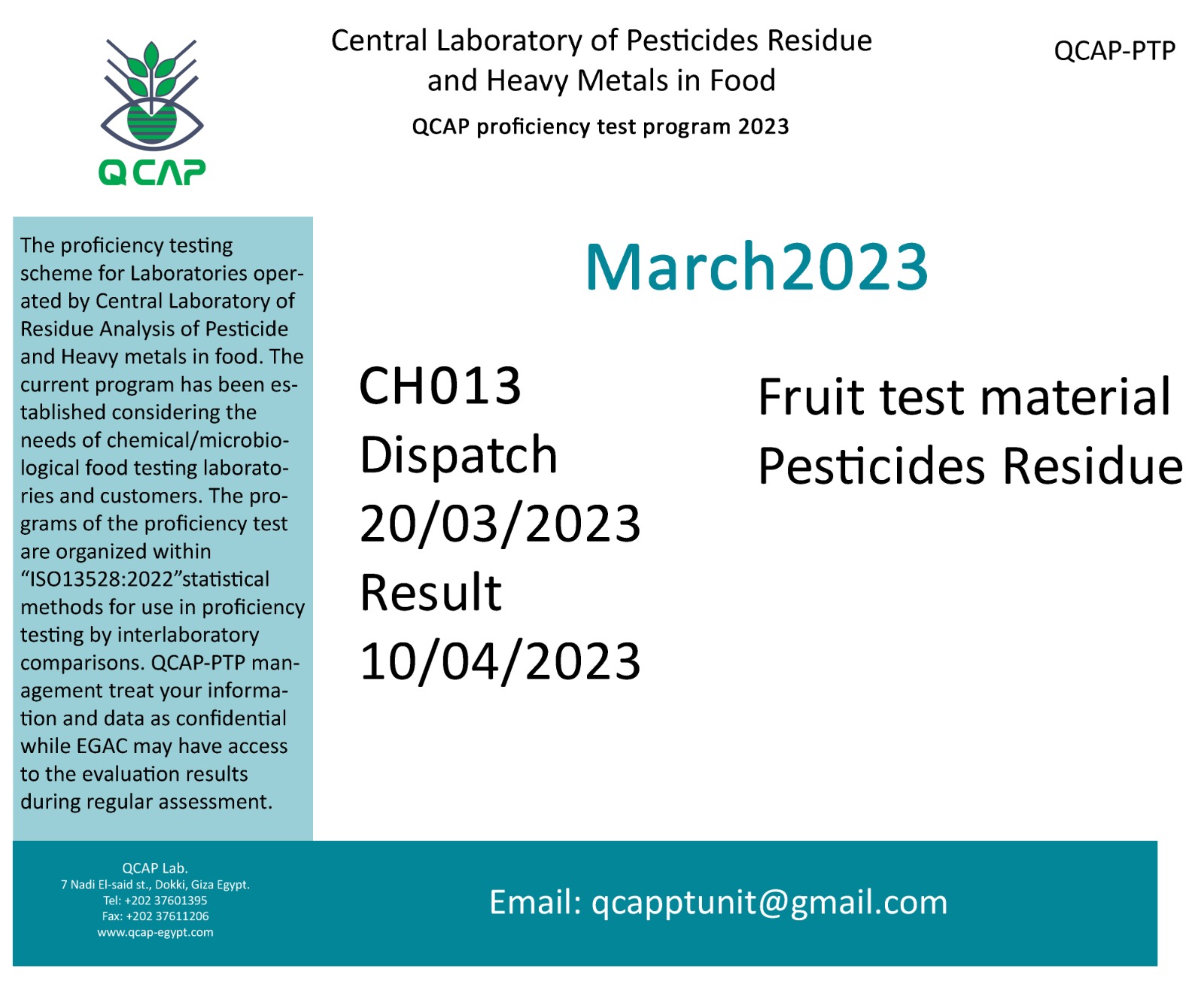 For applications and prices, select your PT samples from the annual plan in the application sheet provided below
and send the application back to QCAP-PTP mail "Qcapptunit@gmail.com" for further arrangements of dispatching samples, charging the fees, and receipt of the evaluation report.