Training Services
About Training Services
The growing global demand for food supplies  a new challenge for assuring food safety and responding to emerging issues. Meeting these challenges will require the proactive development of improved training strategies, technical capabilities, and new communication channels.
QCAP training center considered to be one of the leading training centers in the field of food safety. Our training staff is a highly knowledgeable and experienced experts who are well trained on the latest and international equipment and techniques. They hold international certifications in the fields of food testing, quality control and quality assurance requirements.
QCAP training center provides training plans to cover selected aspects of modern analytical techniques, as well as measurements of food contaminants and environmental pollutants and other related programs to surf the agricultural and food production sector.
Training Center's Objectives
– Developing professionals competence, skills and awareness of analysis methods conformal with international standards and specifications in the field of food safety
– Introducing the latest equipment and standard methods of analysis used worldwide by accredited laboratories
– Spreading awareness on how to design and develop various methods of analysis and good laboratory practices.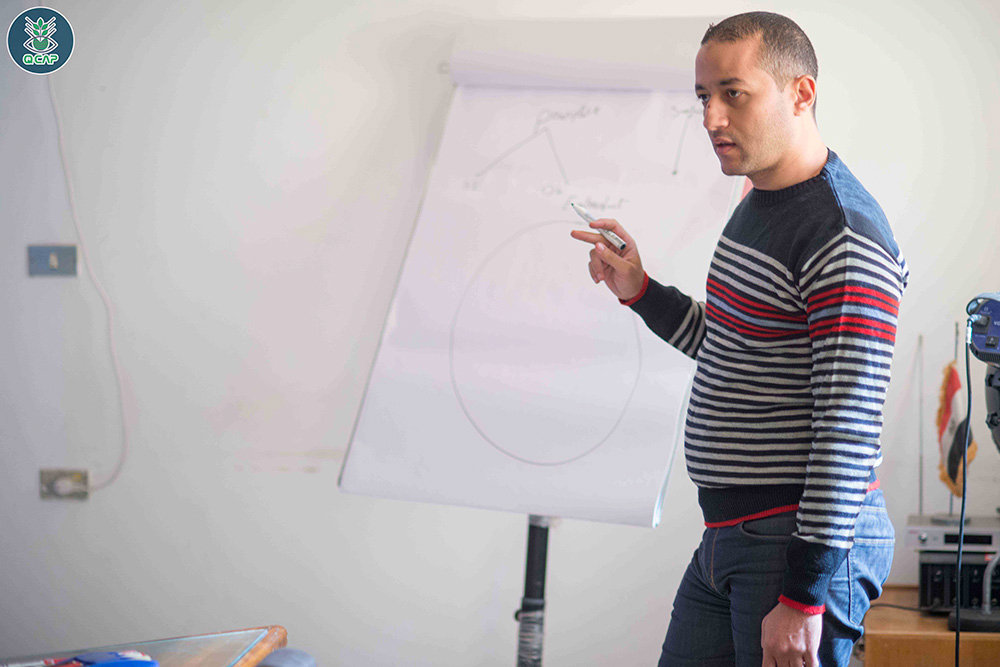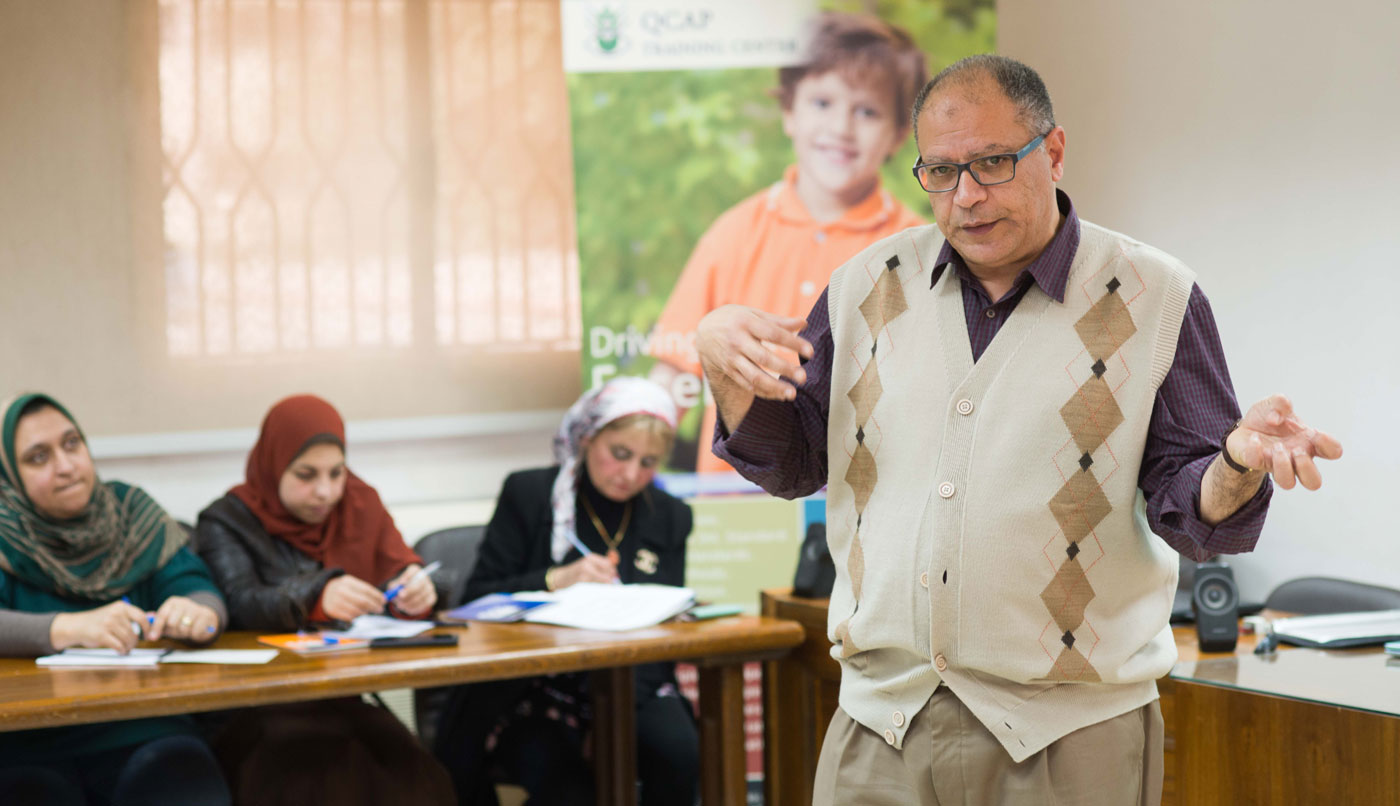 – Scientists, professionals and analysts involved in Food safety and quality Analyses.
– Microbiologists working with GHPs techniques & HACCP system.
– Import-export Managers.
– Food Safety Decision Makers.
– Quality Management Systems and Food Safety Legislation
– Methods and Techniques of the analysis of chemical and microbiological Food contaminants
– Methods and Techniques of the analysis of environmental pollutants
– Analytical method development and related statistical calculation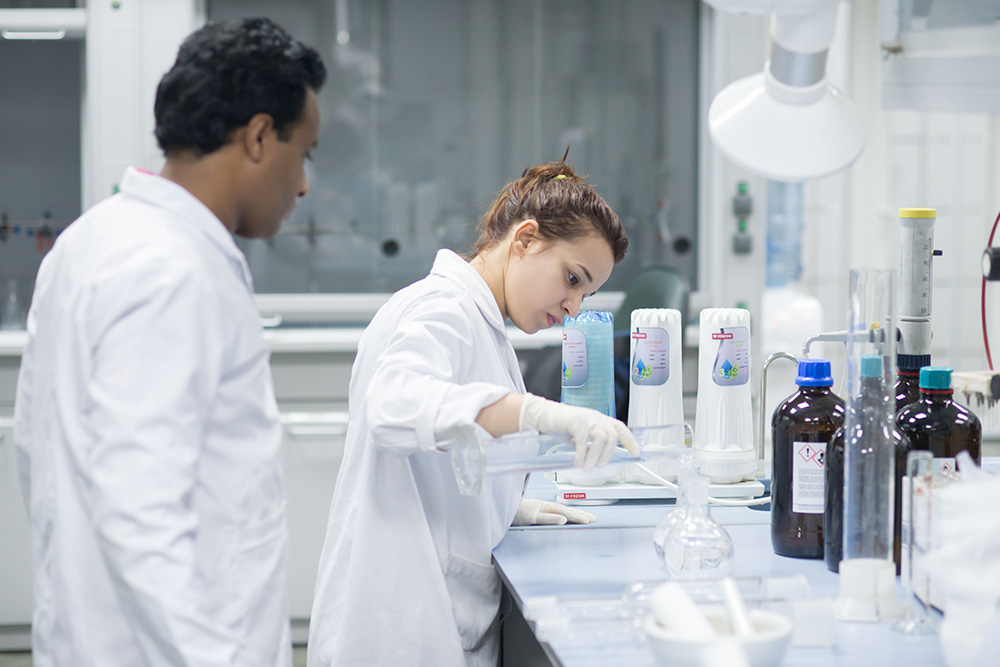 Timing: lectures start from 10 AM to5:00 PM.
Training place: Onsite Lectures: Conference Hall, building #2, QCAP lab.
Practical Training Sessions: conducted within lab sections.
Course language: presentations are in English or Arabic depending on applicant needs.
Training certificate: completion certificate will be awarded at the end of the course.
Non-Egyptian applicants:estimated in US$/person/week (based on 5 days).
The fees include training materials, lab notes, lunch, refreshments, a half day excursion in Cairo historical monuments, and the provision of transport between Cairo international airport and the QCAP LAB.
The fees do not include associated accommodation, living expenses and travel arrangements.
Advice on travel arrangements will be provided on request. In addition, accommodation reservations can be made to suit a range of budgets, suitably located to take advantage of transport provided by QCAP LAB.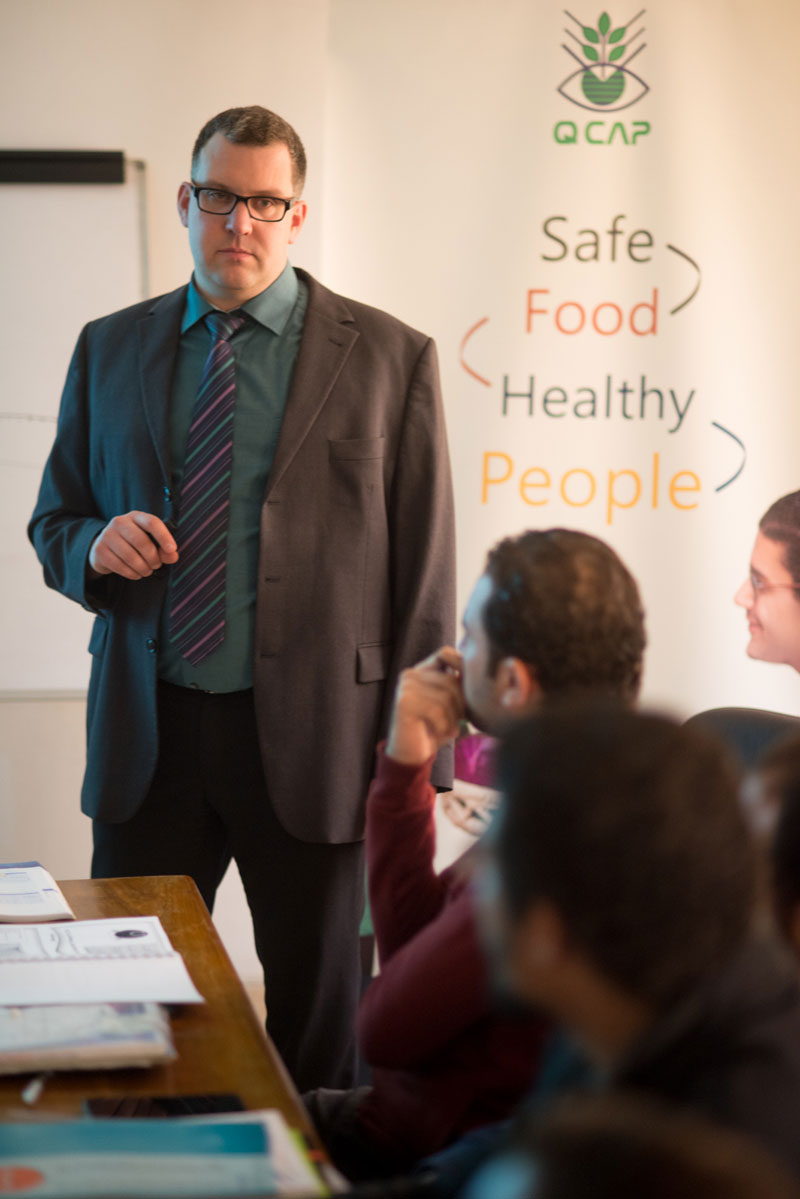 Services and Training Equipment
– Lectures: Training classrooms are air conditioned and provided with equipment internal network. They are connected to the internet and equipped with Data Show for presentations
– Practical training sessions: They are taking place within equipped labs of the department
– Offers for trainees: Printed scientific materials – hospitality meals during coffee breaks – Achievement certificate the end of the training program – DVD on training subjects
– Reception at the airport and drive to the hotel – Same transportation upon return – daily transportation to and from lab
– Optional assistance in hotel reservation.
For reservations and information:
Training Center – Central Laboratory for the analysis of pesticide residues and heavy metals in food
7  Nadi Al-sayd Street, Dokki, Giza, Egypt. PO Box 12311

Phone: (+202) 37499718
Fax: (+202) 37611216
Email: training@qcap-egypt.com
Training manager: Dr. Mahmoud Al-sisi